Manchester Psychotherapy | Manchester Psychotherapist
2nd November 2015
Brookhouse Psychotherapy Manchester (Est 1995)

Psychotherapy Manchester: Dynamic, Integrative, Solution Focused, Outcome oriented and Mindfulness Based Psychotherapy with Manchester Psychotherapist Shaun Brookhouse-one of Manchester's most respected, longest established and well regarded psychotherapists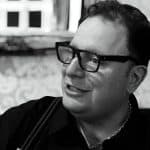 Psychotherapy Manchester: with Shaun Brookhouse, is a Manchester Psychotherapist, with three decades experience working with a myriad of people and issues. Brookhouse Psychotherapy Manchester was established in 1995, however, Shaun has been providing hypnotherapy since 1989 (see Brookhouse Hypnotherapy Manchester). In addition to his clinical and supervisionary work, he trained therapists since 1993 for a variety of organisations including, the London College of Clinical Hypnosis, the Washington School of Clinical and Advanced Hypnosis, the UK Academy of Therapeutic Arts and Sciences and the National College of Hypnosis and Psychotherapy.
Embarking on a course of psychotherapy is not something a person should enter into lightly. I practice a solution orientated, brief form of psychotherapy. Saying that, a commitment to the process is required, and I urge you to do your homework, in order to ensure that I am the right therapist for you.
Psychotherapist Manchester
Shaun also practices Outcome Oriented Psychotherapy, EMDR and Mindfulness Based Psychotherapy as well as Hypnotherapy/Hypno-Psychotherapy (since 1989). Brookhouse Psychotherapy Manchester provides a truly integrative approach to psychotherapy in Manchester. Having qualified as a Psychotherapist in 1995, he completed a Diploma in Psychotherapeutic Counselling in 2017 as part of his commitment to life long learning.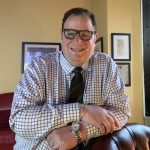 He has been providing psychotherapy in Manchester, specifically in Whalley Range since 1991, andhas worked with thousands of people from all
walks of life and backgrounds. He is empathetic and non-judgemental. He embraces the core conditions of Congruence, Empathy and Unconditional Positive Regard which assists his clients in achieving their therapeutic goals in a timely manner. Shaun incorporates Solution Focused Therapy with Integrative Psychotherapy and Counselling which makes the therapeutic experience one that is truly empowering and life affirming. You can find information about his hypnotherapy practice by HERE.
Since 1995, Shaun has utilised Psychotherapy to work with a wide range of issues such as: weight control/management, stress management, anxiety conditions (eg stage fright, flight anxiety, general anxiety disorder, blushing, psychological skin conditions, and phobia treatments) and general performance enhancement issues (eg sports, business, and educational). Of course, these are just a few example of the issues that he works with, if you would like more specific information about how he might be able to help you, please do not hesitate to contact Shaun.
Shaun is on the International Advisory Board of the International Journal of Psychotherapy.
Acceptance and Commitment Therapy

As part of Shaun's therapeutic model, he employs Acceptance and Commitment Therapy (ACT) as an essential part of his work. ACT is about Accepting one's thoughts and feelings, Choosing a valued direction and (perhaps the most important part) Take action. It is not very helpful to deny what we feel, this does not mean we need to like what we feel. However, until and unless we can accept where we are starting from, we cannot get to where we are going. Shaun will help you to take the necessary action to move forward to the future you want.
Clinical Traumatology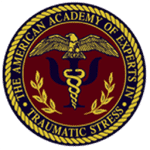 It is impossible not to notice that we are living in a world where unprecedented acts of violence and disaster are common place. Trauma is a major mental health issue, so in 2017, Shaun undertook specialist training in order to qualify as a Clinical Traumatologist. Trauma comes in many guises and it is essential that you seek out a practitioner appropriately trained to work in this specialised area. Shaun Brookhouse is one such practitioner.
Psychotherapy Supervision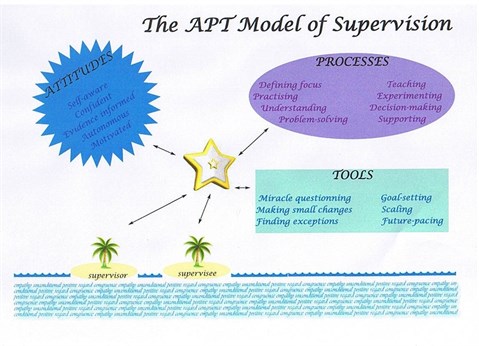 Since 2001, Shaun has provided Psychotherapy Supervision for Psychotherapists of all levels of experience both in Manchester as well as via SKYPE, Zoom and WhatsApp throughout the UK. He is honoured that so many of his fellow practitioners trust his work to the extent that they want to work with him in a supervisionary relationship. He should also mention that he is also currently in clinical supervision and undertakes regular Continuing Professional Development courses to keep his skills current and to continue to act as an ethical provider of psychotherapy.
So whether you are looking to experience psychotherapy for personal development or to work with a specific issue or challenge in your life, Shaun is sure you will find the information you need on this site. If you would like any further information or you would like to book an appointment, please either email Shaun or call him on 0161 641 4557 or if you wish, you can book an appointment with Shaun direct on this website by clicking HERE
Covid Concerns Click HERE
I hope to be of service to you in the near future.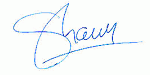 Shaun J. F. Brookhouse
MA, PGCert(ClinSup), CertEd, ADHP(NC), DPC
Senior Accredited Psychotherapist, Psychotherapeutic Counsellor, Clinical Supervisor

Welcome
Map
Practice Hours
0800-1900 Monday to Friday